Great sales departments motivate their employees with incentives, contests, and -- you guessed it -- pep talks. 👏 Check out these five TED Talks to kick off your day. https://t.co/Q0eJ7JjAww
Twitter feed video.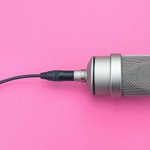 If we don't have the courage to ask for feedback, we'll never get it. - Daniel Tardy, SVP Business and Leadership https://t.co/v5WoIAQr5H
How This Subscription-Box Founder Got Her Mentor, the 'Hottest Ticket in Town', to Invest in Her Company | by @stephschomer (on @WomenEnt) https://t.co/45uMISLL2x
Load More...